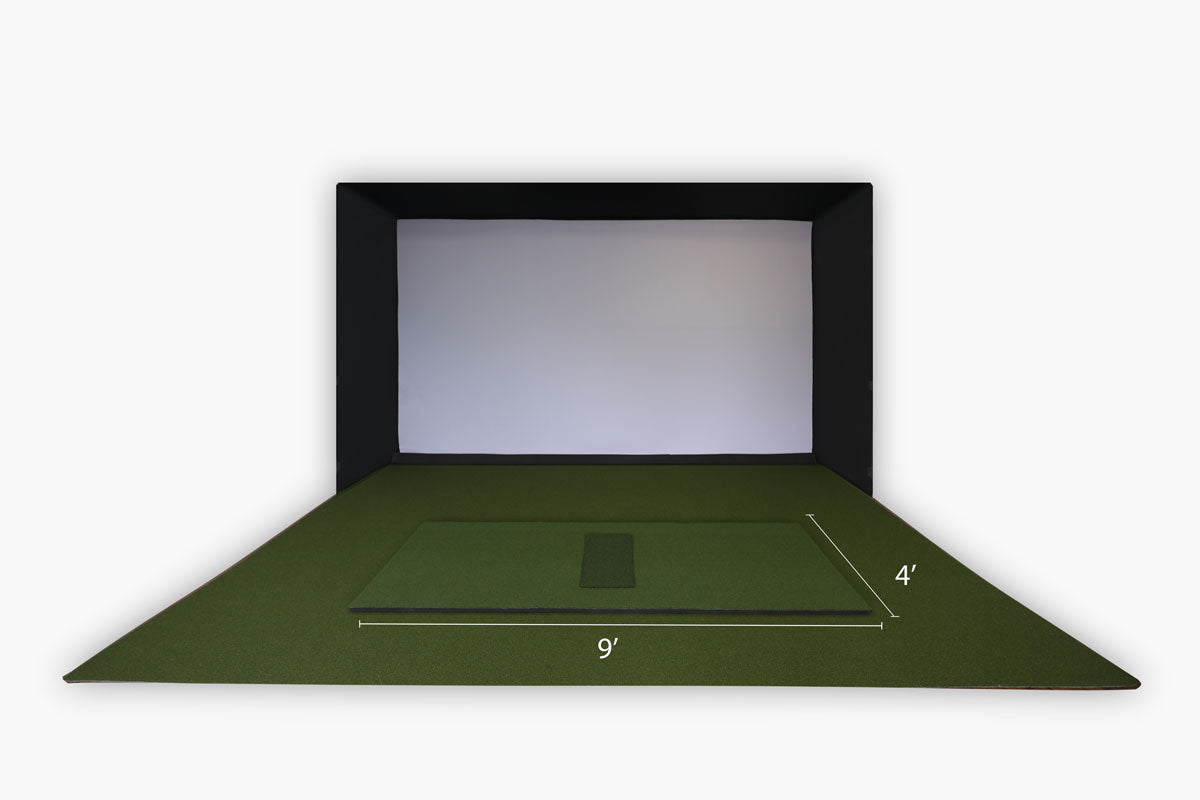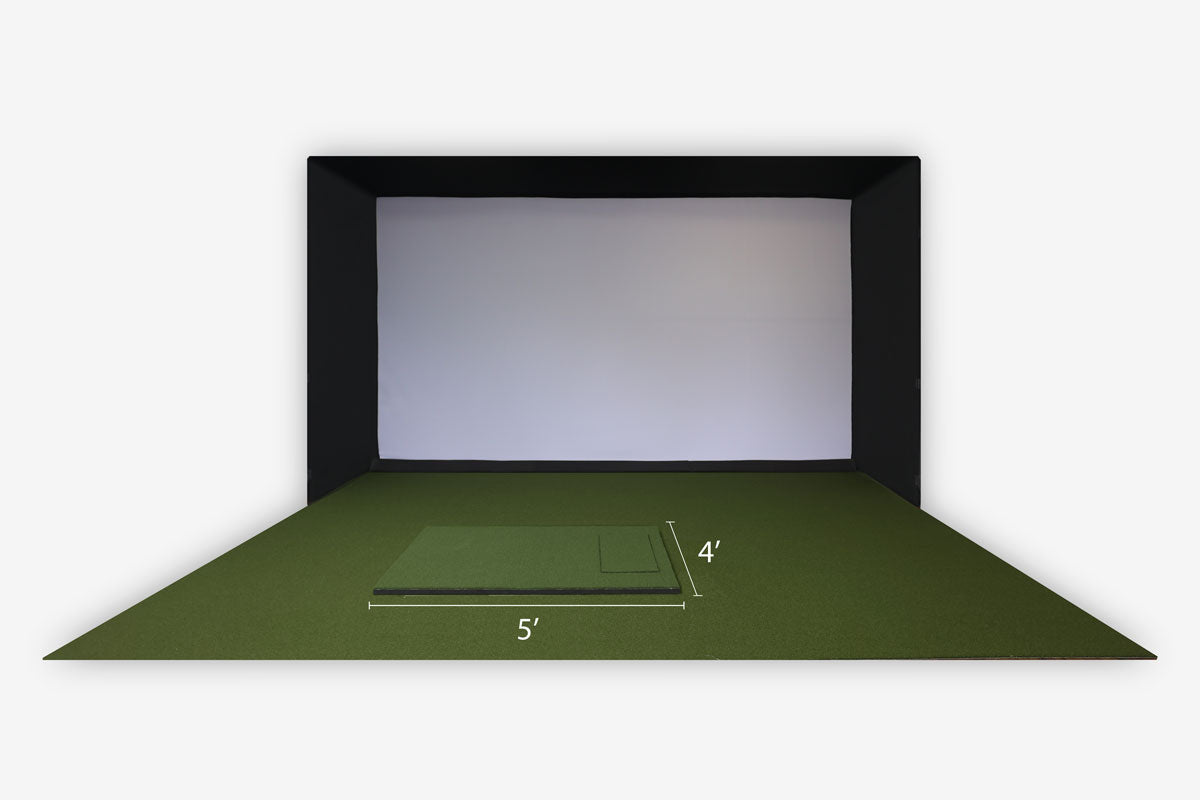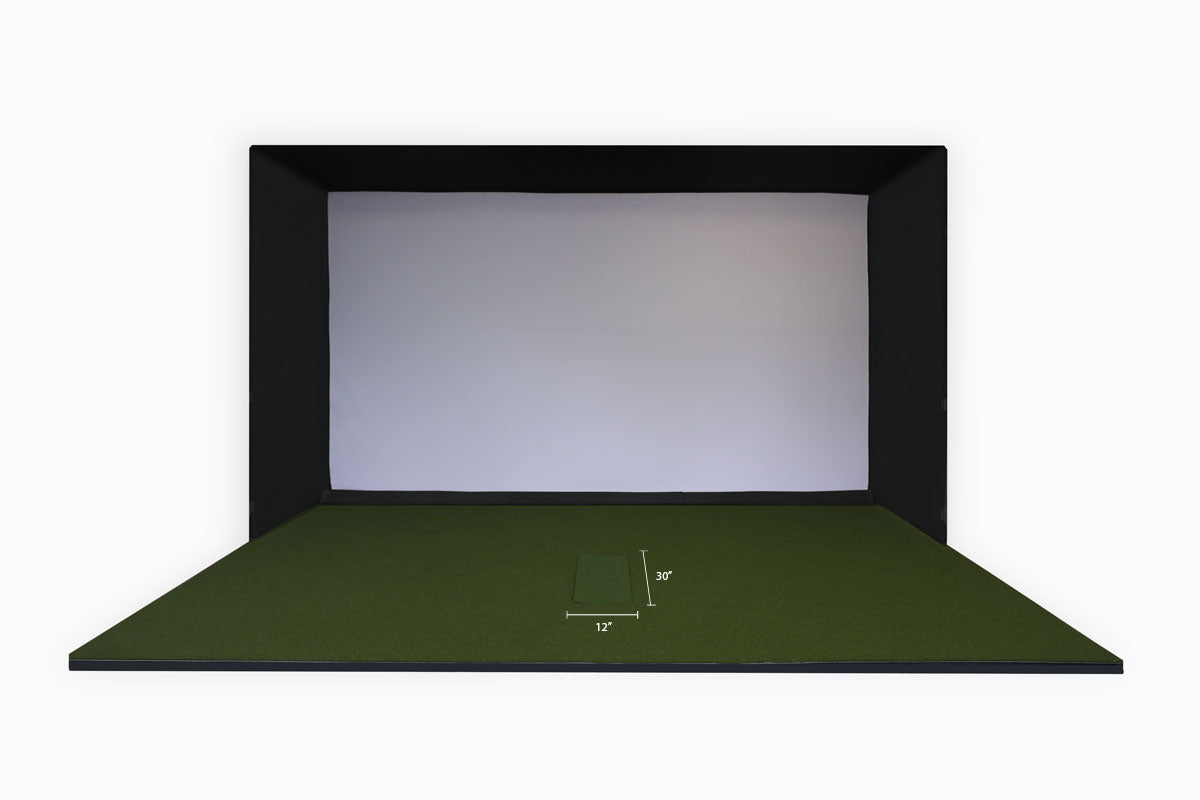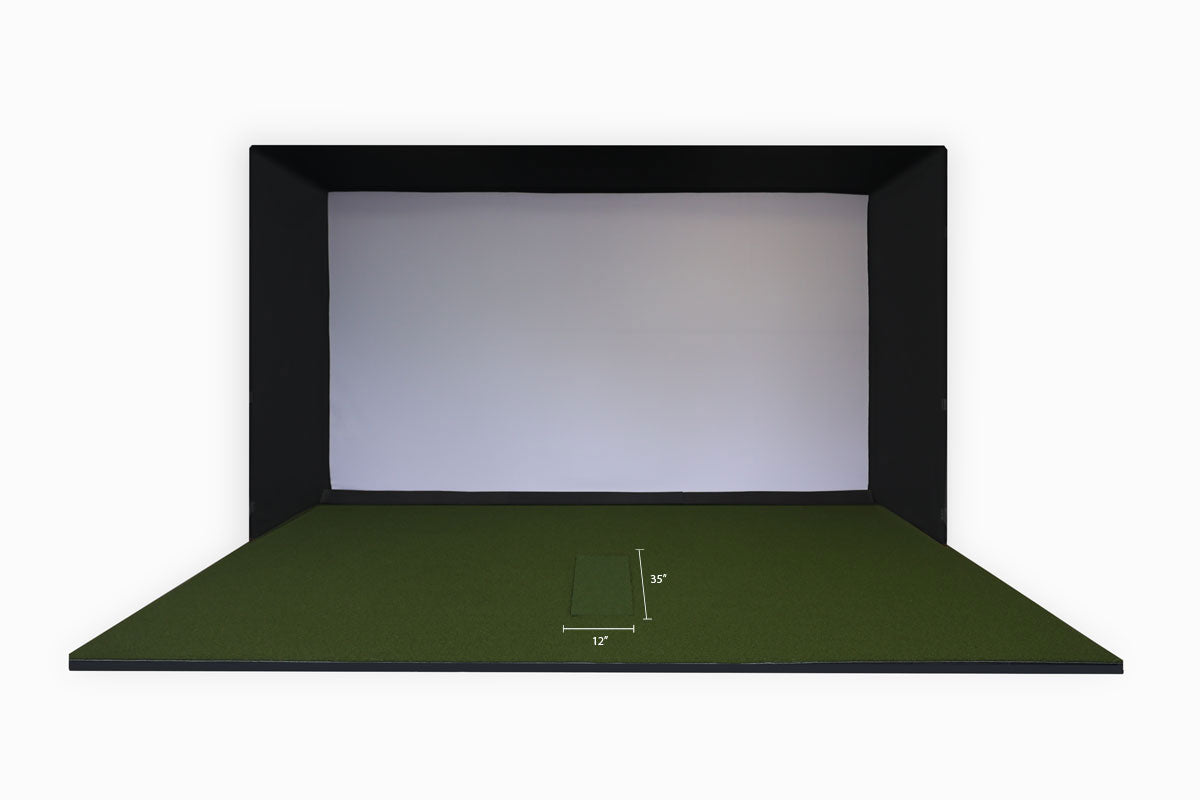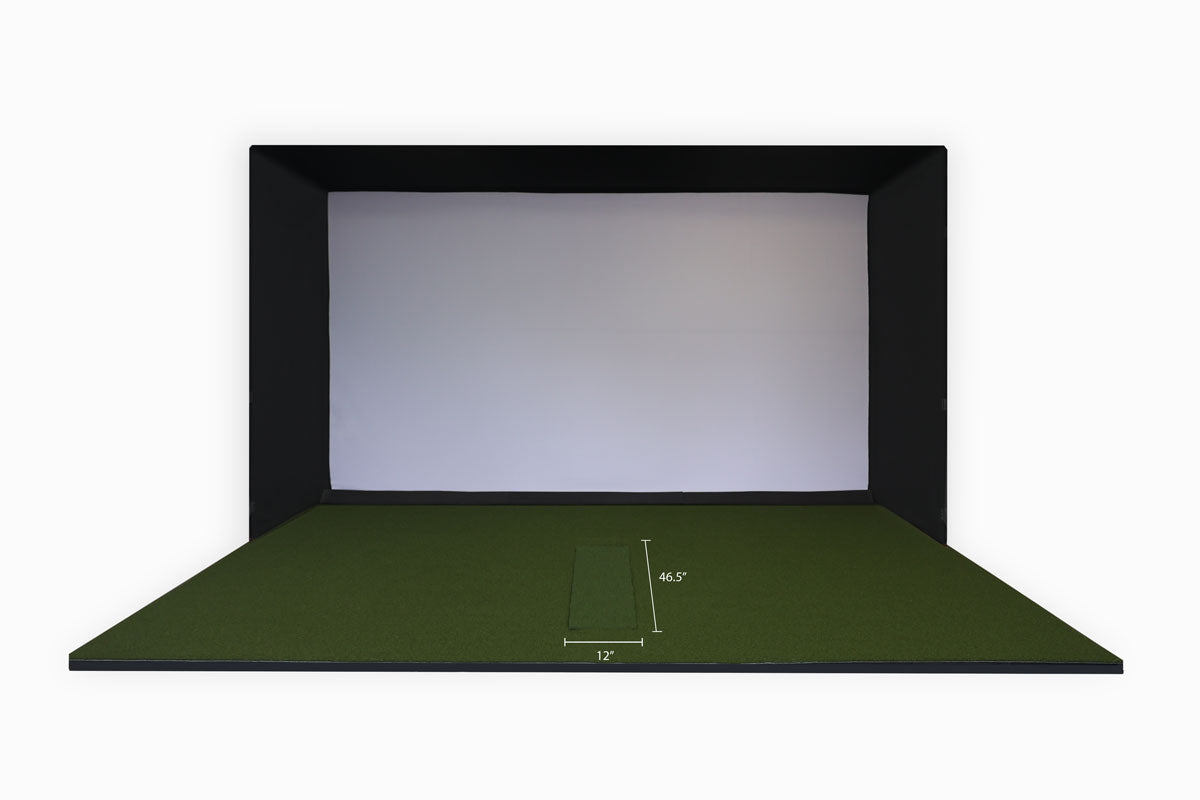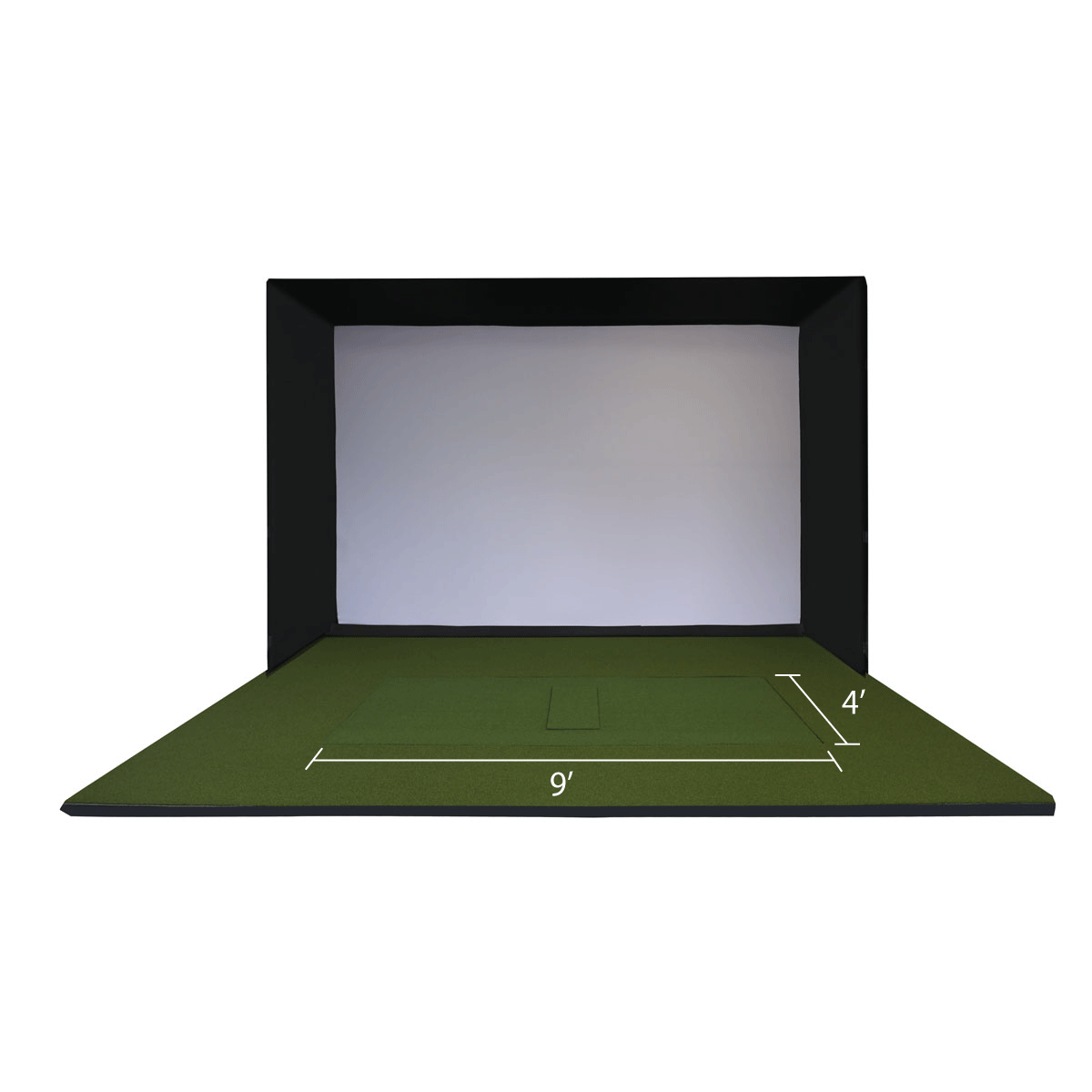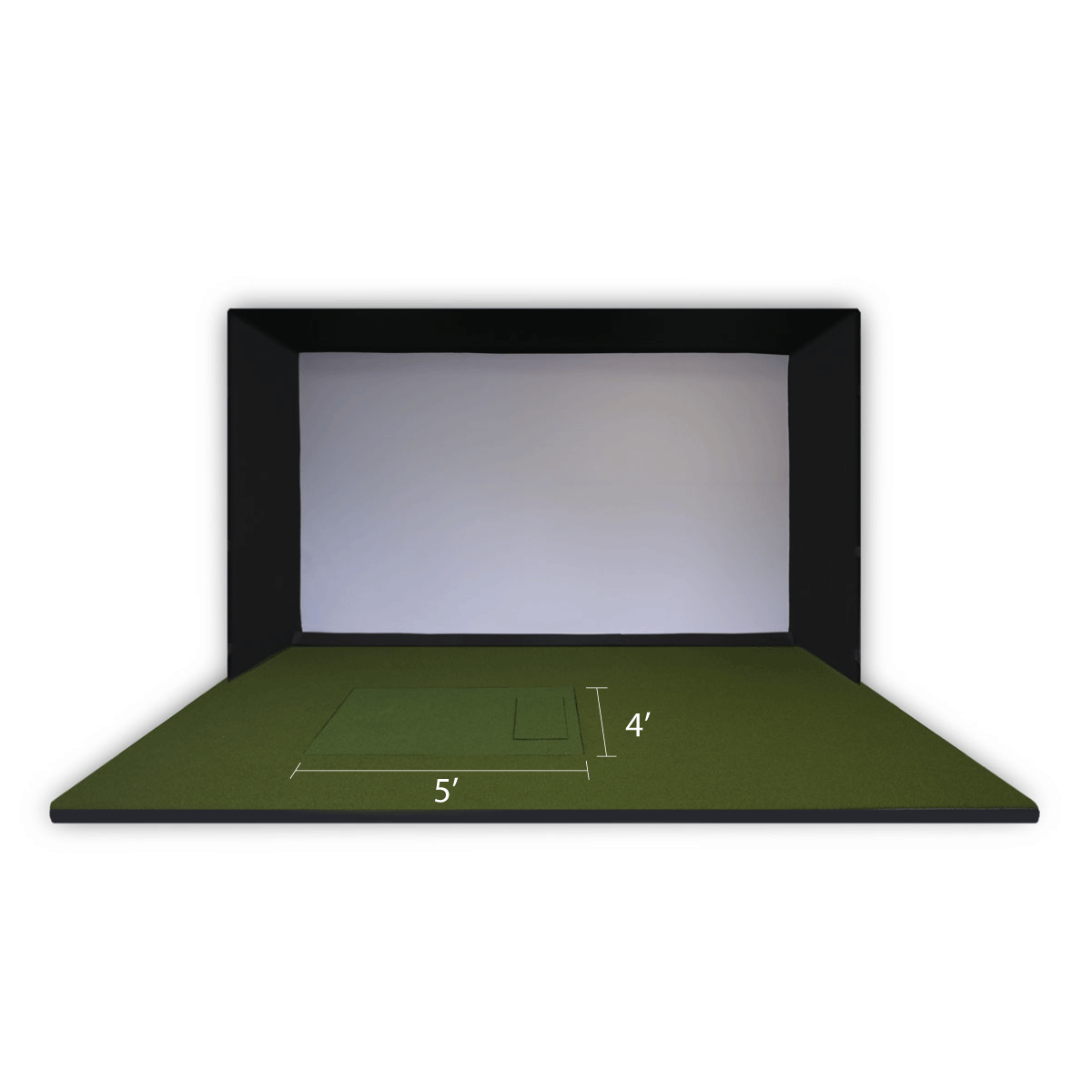 Uneekor EYE XO Simulator Package
Sale price

$10,499.00
Regular price

$11,899.00
(/)
---
Advantages of buying your EYE XO from Gungho Golf
Free shipping and no sales tax in most states
You'll get our world-class support for the life of your unit, on top of support from Uneekor
You'll get our free advice in all aspects of your home simulator room
After your purchase, ask us for a coupon code for a 5% discount on our mats, impact screen, and projectors
Uneekor EYE XO Golf Simulator
The Uneekor EYE XO is one of our favorite ceiling mounted launch monitors on the market. It is extremely accurate when it comes to all aspects of your golf game, from high speed drives to 1 foot puts. (Yes it can accurately read a 1 foot put!) It also gives you a wide variety of club and ball data at no extra charge (see below). This is a great choice for anyone wanting to take their game to the next level, whether this will be your first launch monitor or you're ready for an upgrade. We are experts when it comes to the Uneekor EYE XO, so feel free to reach out to our customer service team with any questions you have!
The EYE XO with View overhead launch monitor is designed for those who demand the best of the best to obtain the next level of their game without the complexities that come with this difficult but rewarding sport. Uneekor's patented non-marked ball technology with dual high-speed camera-based technology allows players to capture a full range of precision data with the ball of their choice. Power for Every Golfer.
EYE XO Measures:
- Ball Data: Ball Speed, Side & Back Spin, Side Angle & Total, Launch Angle, Angle of Descent/Land Angle, Flight Time, Distance to Apex, Carry, Run and Total Distance
- Club Data*: Club Speed, Dynamic Loft, Angle of Attack, Smash Factor, Club Path, Club Face Angle, Club Face to Path, Club Lie Angle, Club Loft Angle, Impact Point Vertical, Impact Point Horizontal
*EYE XO Club Stickers Required
What's Included:

- Uneekor EYE XO launch monitor
- Golf Simulator (Pipe & Drape Enclosure, Built-In Screen, or Retractable Screens)
Customizable Options:

- Money Putt turf (with or without foam underlayment)
- Holy Grail Hitting Strips (3 different sizes) & Mats (single-sided or double-sided)
- Projector (6 options to fit your needs & budget)
- Projector Mount (and extensions to align with your screen height)
- 3rd Party Software for access to more courses
--------
Our Golf Simulator Kits are made with premium 3 layer Eagle Screen, which features three-layer construction with a bright finish, smooth texture, and tightly-woven fibers. Use with real golf balls up to 250 mph with an indoor golf simulator.
Golf Simulator Enclosure
Our enclosure kits are constructed from 1" aluminum pipes and connector pieces, carefully labelled to make assembly a breeze. We offer the widest range of height, width, and depth options so you can customize your enclosure to fit your golf sanctuary perfectly. 
Retractable Golf Simulator
Transform any room into your dream golf studio while maintaining the versatility of a multi-purpose space for the rest of the family to enjoy. We use ceiling mounted brackets to secure your screens around 2.5" aluminum tubes and ultra-quiet motors that spring to life with the click of a button. 
Money Putt Turf
GrassTex Money Putt turf is the best we've found for indoor golf simulator studios. It lays flat, has a low pile height of 3/8" and a fast, consistent roll (stimps at 10-11 feet without sand infill). The color is a nice forest green and looks classy in any studio. It's easy to cut with a utility knife for precise installation in your room. Our price per sq ft is $4, which is about $1.50-$2 cheaper than most high-end turf you may find from local dealers. 
Match to your screen width and roll It out 15 feet to catch shots off the screen and accommodate whichever hitting surface you prefer. If you want a consistent flooring height in your golf studio, we recommend adding 1" foam underlayment so you can cut-in your hitting strip or mat.
Holy Grail Hitting Strip & Mats

We offer three sizes of hitting strips -- 12x30", 12x35", and 12x46.5" for inserts into your flooring. All of our hitting strips were carefully designed to give the most realistic feel while eliminating the shock & stress your wrists and elbows from repeatedly hitting off of a firm, flat surface. "Fat" shots will be punished but your joints will thank you.
Both of our Holy Grail Hitting Mats include the 12x30 hitting strip. Our 4x5' Hitting Mat is designed for single-sided play (right or left handed golfers), while our 4x9' Hitting Mat is ideal for both right and left handed golfers with a centered hitting strip.
Projector Options
Projector Mount (with extensions)
We do a lot of custom golf studio buildouts, and the JR3 has become our only choice for projector ceiling mounts. This projector mount has thumb-screw micrometer-style adjusters in all three axes that make adjustment quick, precise, and SOLID. It also has a quick-release slider to lets you easily remove the projector without disturbing the adjustments of the roll, pitch, and yaw. The JR3 makes it easy to get your projected image squared up with the screen, and then it STAYS THERE forever.
This mount may be used by itself if you're flush-mounting on the ceiling - you'll just need two 2-3" lag screws into a stud or into drywall anchors, and the lens will end up about 6-7" down from the ceiling. If you need to drop it further, add the appropriate CA1C extension columns with ceiling mount adapter to reach the desired height.
Uneekor Simulator Software

View Software (included with EYE XO) gives you full access to all the powerful tools included to elevate your game. Users have access to Unlimited Sessions, day, or night, giving golfers the ability to practice anytime. With a wide range of shot visualizations, ball data and club data, you have the right software to truly understand all aspects of your swing.
VIEW (PC)
Access to our 'Peak Driving Range'
Tracking of all Ball and Club Data for each shot
Unlimited Sessions to practice all clubs in the bag
Various shot and flight path visualizations to analyze your shots from every angle
VIEW (iPad)
Access to our 'Peak Driving Range'
Tracking of all Ball and Club Data for each shot
Various shot and flight path visualizations to analyze your shots from every angle
VIEW Air comes standard with purchase of EYE

 

XO
VIEW (mobile)
Access to integral Ball and Club Data points on your mobile device
Data App comes standard with purchase of EYE

 

XO
Refine

Access to five 18-Hole Courses and 5 Training Modes
Short Game Complex with Practice, Evaluation, and Competition Modes for both Approach and Putting
Driving Range with Approach and Putting Features
Course Practice with (5) 18-hole non-U.S. courses
Quick Mode with various shot types and putting practices to focus on specific parts of the game
Challenge Mode, an entertaining island-target game for friends and family
Refine+
Refine+ gives you access to additional (15) 18-hole non-U.S. courses
Swing Optix Cameras

Designed specifically for Uneekor launch monitors (EYE MINI, QED, EYE XO, EYE XO2), capturing down-the-line and face-on swing videos for optimal swing analysis. With up to 1440 x 1080 resolution and 180 FPS frame rate, the Swing Optix Cameras allow you to analyze and breakdown your swings frame-by-frame with slow-motion playback and colored drawing tools. Included with the Swing Optix Cameras is Uneekor's patented swing-motion software license.
What's Included:
(2) 2.5mm with 1.2 aperture lens high-speed motion capture cameras
(2) interchangeable camera lenses (Telephoto and Fisheye)
(1) 6.5ft USB 3.0 Cable and (2) 16.4ft USB 3.0 Cables
(1) Swing-motion software license
3rd Party Software
One of the most popular and advanced 3D golf simulator software systems available on the market today, TGC 2019 by ProTee-United has been uniquely designed to experience the ultimate 3D golf simulation for home, professional and commercial use.
Visually stunning HD graphics up to 4K
Over 150,000 golf courses
Widescreen Ultra HD
Fully featured course editor
Create, edit and share golf courses
Zero load times between holes
Free Real time Online play
Live Tours and Tournaments
Real Life Physics
Free product life time updates
Crowds and crowd reactions in society and tournament play
LIDAR-based course design
We sell TGC 2019 direct worldwide for the following launch monitors: FlightScope Mevo+, Xi, Xi Tour, X2 (no putting support), X3, Foresight GC2 and GCQuad, TrackMan 4, ProTee, Uneekor, Ernest Sports, and GSA. Your TGC 2019 activation code and installation instructions will typically be delivered to you by email within a couple of hours if you purchase between 7 AM - 11 PM central US time.
14ft wide x 9ft 6 inch tall x 4ft deep Enclosure with Money Putt Turf, 1 inch foam subfloor and 12x30" Holy Grail Hitting Strip.
16ft wide x 10ft tall x 4 ft 6 inch  deep Retractable with Money Putt Turf, 1 inch foam subfloor and 12x30" Holy Grail Hitting Strip.
Uneekor EYE XO Simulator Package
Sale price

$10,499.00
Regular price

$11,899.00
Choose options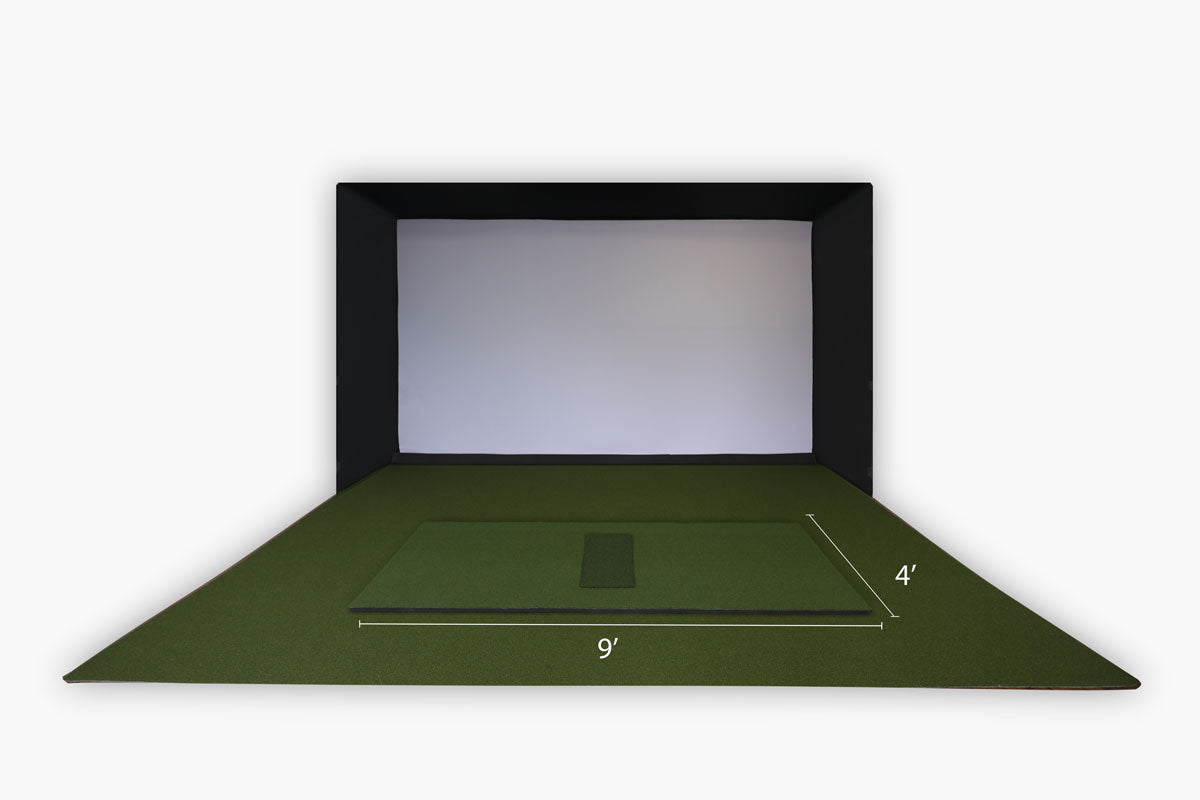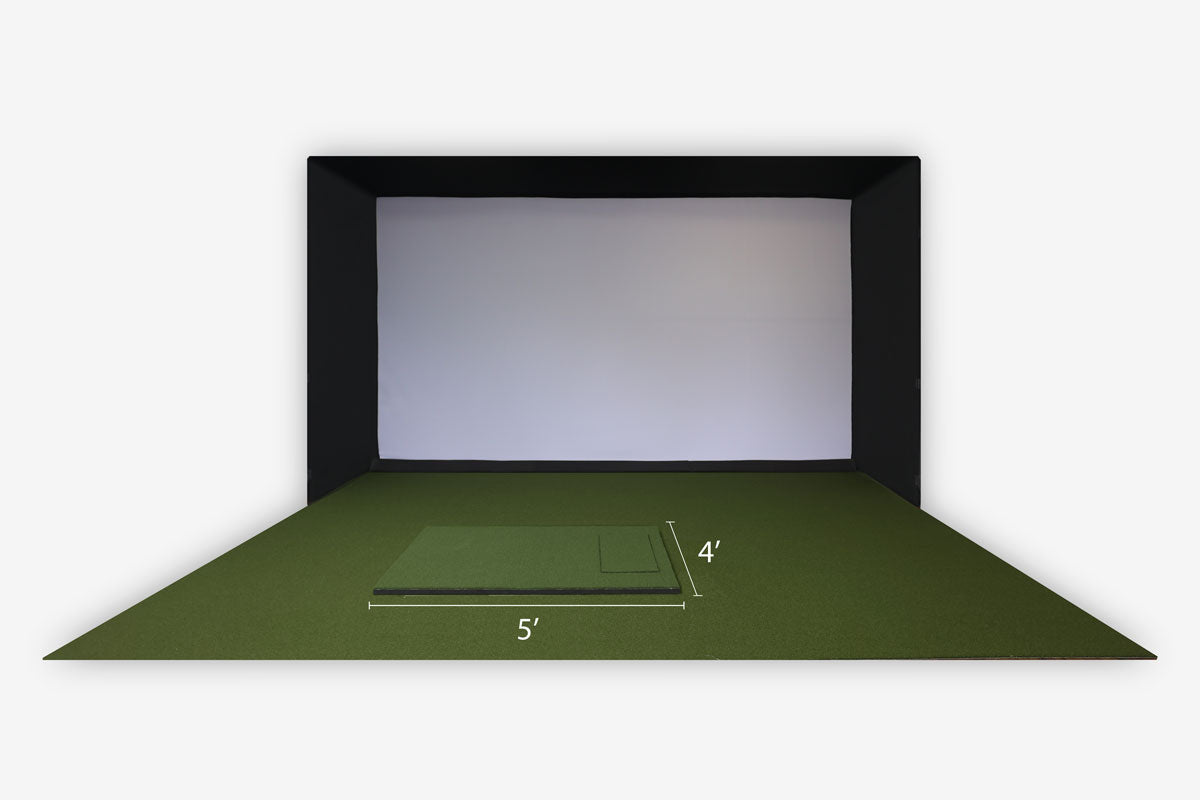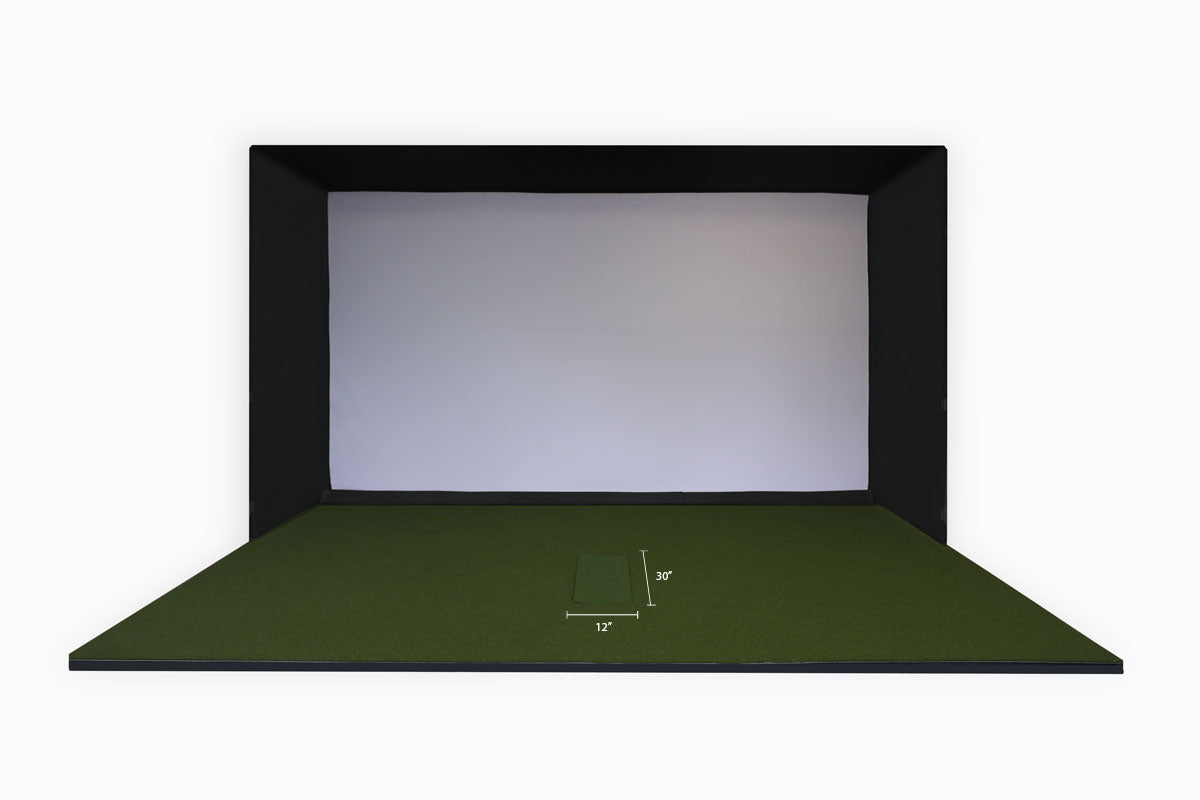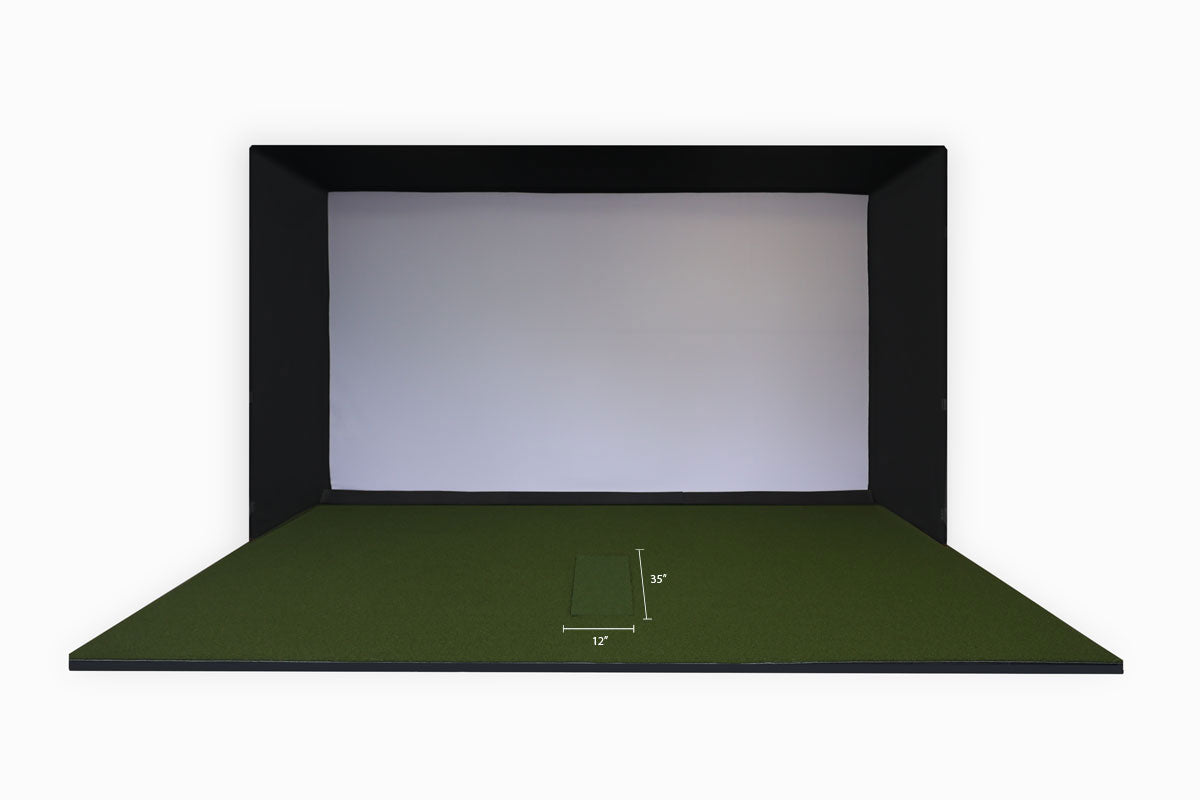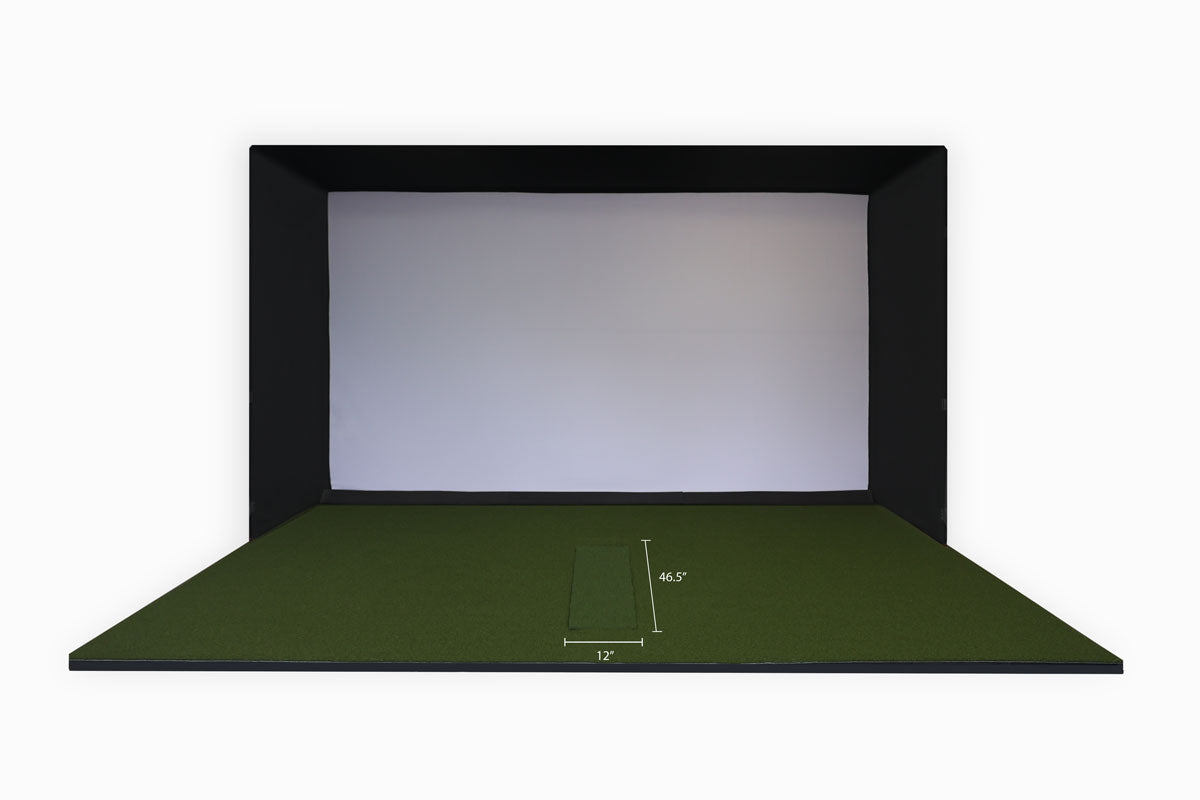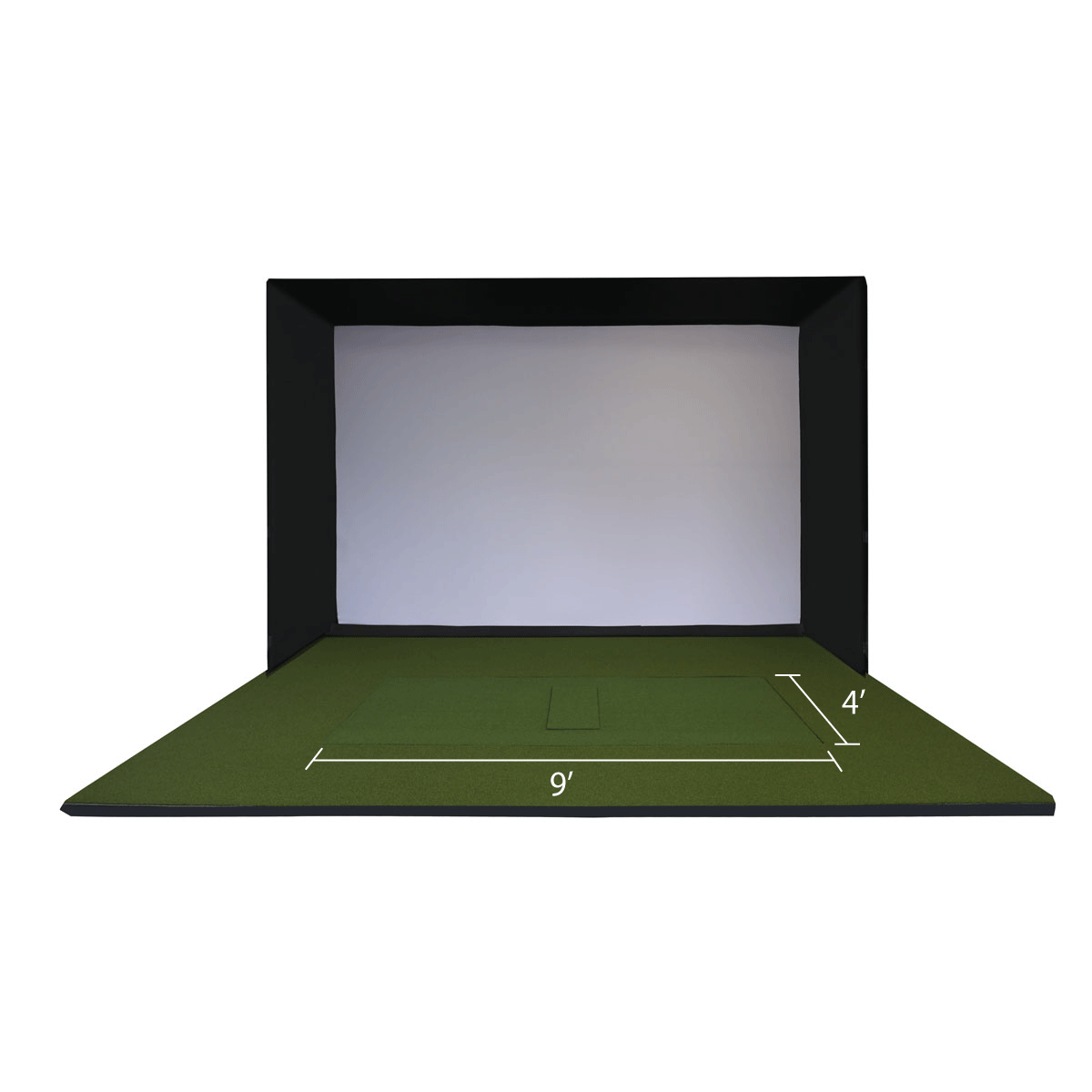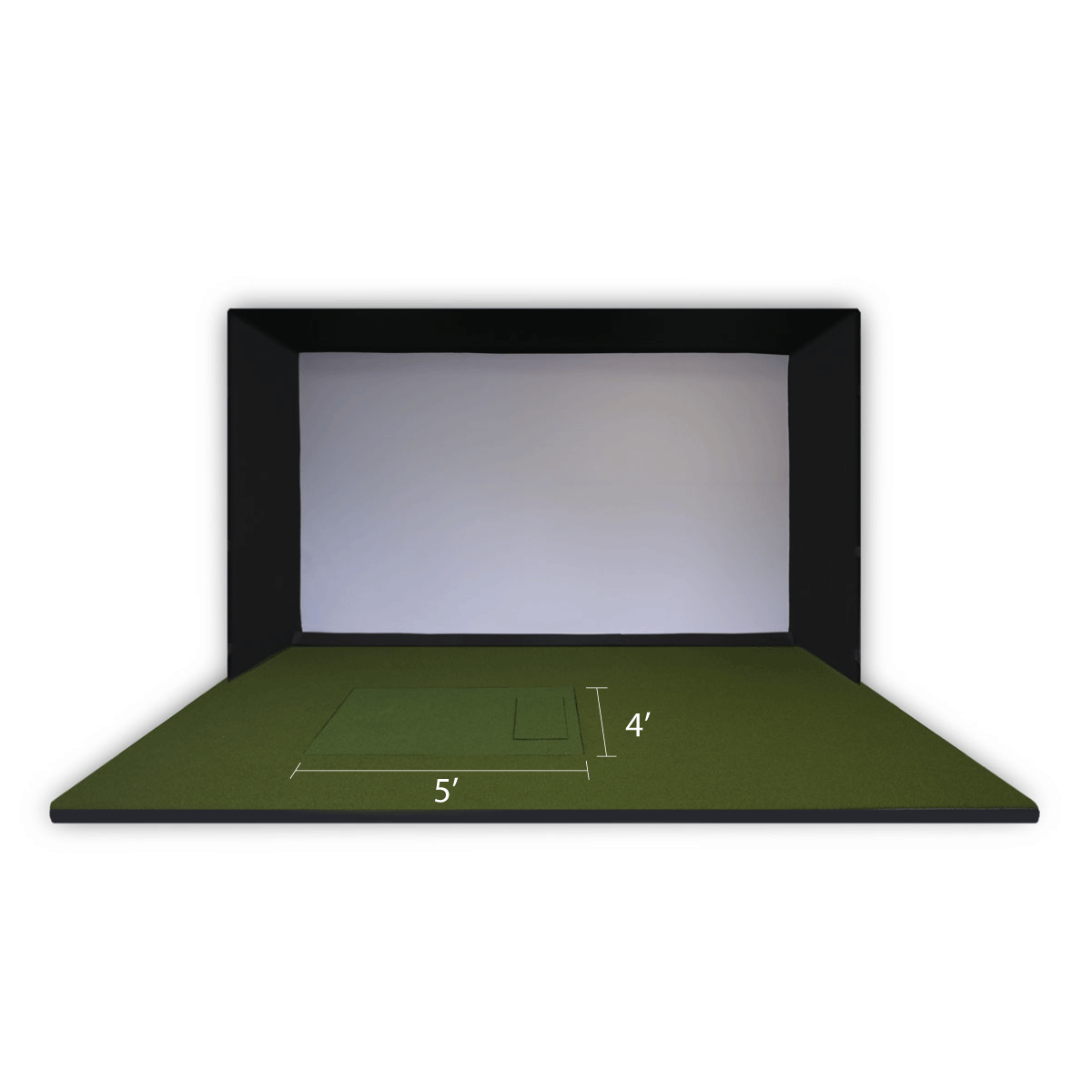 Sale price

$10,499.00
Regular price

$11,899.00
(/)
---
View details