EYE XO2 Vs. Trackman 4
The Trackman 4 and the EYE XO2 both have a great reputation in the industry as being some of the most accurate launch monitors on the market. With these launch monitors tracking the ball in two very different ways, lets compare the details on what goes into the units. 
Comparison
Uneekor EYE XO 2
Trackman 4 Indoor/Outdoor
Date of first release
February 2023
September 2015
Price
$14,000
$24,999
Availability
IN STOCK AND SHIPPING NOW! ORDER HERE
IN STOCK AND SHIPPING NOW ORDER HERE
Included warranty
12 months
$1,000/year hardware maintenance plan. (first year free)
Hardware Repairs:
- Free repairs, with first-in-line priority
- Loaner unit during repair period
- Free shipping
Additional recurring costs
No required recurring costs.
Software $1,000/year (first year comes free)
Protective add-on requirements
NONE
Protecting Acrylic Case: $275 (not required)
Software included in base price
NONE
Software $1,000/year (first year comes free)
Quality and features of included software
The VIEW software is excellent. Gives you a very easy user interface and allows to create many accounts and sessions.
has the ability to integrate their Swing Optix cameras, give face impact location (club stickers required), and a really cool slow motion up close video of the club making contact from above.
Although this software is expensive, it is constantly being updated. With access to over 300 high quality courses and many practice facilities to dial in your game.
Portability
Not portable. Ceiling mounted unit 3.5 feet in front of the hitting position and needs to be mounted 9'-10' from the floor.
Good, legs automatically close when kick stand is folded in and comes with a nice carrying case. It is a little large but will ft in most backpacks.
Battery
Plugged into power at all times.
Great battery life, around 4 hours.
Tracking technology
Photometric (cameras take at least 2 pictures of the ball during the first 12-18 inches of ball flight), similar to the Foresight GC2 and GCQuad
3D doppler radar
- A short range, high-resolution system, focused on putting, club and impact data
- A long range, high accuracy ball tracking system
Ball data points provided
Ball Speed, Side & Back Spin, Side Angle & Total, Launch Angle, Angle of Descent/Land Angle, Flight Time, Distance to Apex, Carry, Run and Total Distance
No club stickers needed

Ball Speed, Smash Factor, Launch Angle, Spin Rate, Launch Direction, Spin Axis, Height, Curve, Landing Angle, Carry, Side, Total, Side Total
Club data points provided
Club Data*: Club Speed, Dynamic Loft, Angle of Attack, Smash Factor, Club Path, Club Face Angle, Club Face to Path, Club Lie Angle, Club Loft Angle, Impact Point Vertical, Impact Point Horizontal
*EYE XO Club Stickers Required
No club stickers needed

Club Speed, Attack Angle, Dynamic Loft, Club Path, Face Angle, Face to Path, Spin Loft, Swing Plane, Swing Direction, Low Point, Impact Height, Impact Offset, Dynamic Lie
Connectivity with app
No app. PC required and hard wires with CAT6 cable
Unit broadcasts its own WIFI signal and iPad app connects to it. If app also needs to connect to internet (like TGC 2019), a second WIFI card or ethernet connection will be required.
Unit placement
3.5' in front of hitting position and 9'-10' above the ground
Distance from ball:
Minimum 1.8 m / 6'
Recommended 2.1 m / 7'
Maximum 3 m / 10'
Ball placement, marking, and orientation
Hitting zone is 21"x28"
Ball can be placed within a 6" radius of its primary position. Indoors, a metallic sticker should be placed on ball. Titlesit sells balls made with a metallic strip inside which are great.
Ease of alignment
Very easy alignment. During initial set up, you will collaborate a hitting location and then you will not have to do this agin.
Bore-sight camera view in app or PC lets you easily align ball and target line.
Shot delay from strike to seeing ball flight
About half a second
About 2 seconds
Suitability for indoor use
Excellent, this unit cannot be used outdoors so it is strictly designed for indoor play.
Very good, but requires at least 15 feet of depth (8 feet minimum ball flight (10 feet recommended for accurate driver reads, particularly at higher ball speeds), 6 feet minimum from ball to unit). The floor between the ball and the unit should be a flat, continuous surface, and for good putt reads, the ball needs to roll on a flat surface from mat to screen. Also, please note that radar units can be thrown off by fluorescent lights, fans, AC units, TV screens, and large metal objects in view of or near the unit, so studio environment is considerably more strict than with a camera-based unit.
Suitability for outdoor use
Can't be used outdoors. Ceiling mounted.
Excellent. No problems with sunlight or divots. Ball flight is tracked by the radar for around 400 yards, so its accuracy is higher than when using indoors, due to the shorter ball flight there.
Multi-user support
Users have access to practically unlimited Sessions and users
Up to 8 players can play at once.
Left-hand / Right-hand mixed use
No need to move the unit for LH/RH use, as long as room has sufficient width for players to swing from each side (minimum 14-15 feet)
No need to move the unit for LH/RH use, as long as room has sufficient width for players to swing from each side (minimum 14-15 feet)
Accessing your shot history
VIEW software comes with the ability to save shot history for unlimited sessions. You can create range sessions for each club and name them as you please.
Very good range practice with the ability to save sessions and have them emailed to you for later analysis.
Frequency of bad reads
No-reads are rare, perhaps 1 out of every 50-60 shots. Very accurate with chipping and putting.
No-reads are rare, perhaps 1 out of every 100 shots. Fairly accurate with chipping and putting.
Accuracy of ball flight indoors
Excellent
Excellent
Accuracy of ball flight outdoors
Cannot be used outdoors
Excellent under all light conditions, as the radar tracks at least 400 yards of ball flight.
Accuracy of putting on a simulator
Excellent, camera based launch monitors tend to do better in putting and chipping.
Good, Radar units have a tougher time reading putts, especially short putts. The Trackman seems to be getting better and better every update on putting.
Accuracy of chipping on a simulator
Excellent
Good
Supported sim software
TGC19, GSPro, E6 are all supported.
Trackman software only
Hardware reliability
Maybe a little early to tell. But, with this being a ceiling mounted unit, it is very rare for these to get damaged. Only real risk is a very high flop shot or crowned driver with a high tee.
Excellent. With the hefty price, these units hold up very well. Including the acrylic box is a great way to preserve the unit as well.
Company support
Excellent, they are willing to go above and beyond for their customers. They will even give you the option where they can remote access your computer and fix ant issues you may have.
Great, the support team responds in a timely manner and gets things done.
Customer Satisfaction
Excellent record of satisfied customers since the beginning of 2023. I have not seen very many of these returned.
Excellent. Trackman always delivers a premium experience that you can trust.
Re-sale value
A little too early to tell, but I would predict that these will sell for the typical $1,000-$2,000 under retail value.
Excellent. Used units should sell for $2,000-3,000 under new retail.
DID THIS ARTICLE HELP YOU?
If so, please take a moment to show your appreciation by leaving a quick 5-star rating and review (optional) for us on Google Reviews: Yes, I'll do that!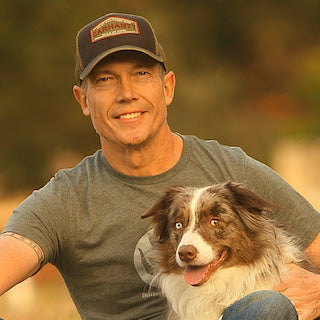 Ron Hornbaker, Founder & CEO
If you haven't yet purchased a launch monitor, or have questions with anything golf sim-related, text us at 512-222-2220 or email hello@gunghogolf.com with questions.
We know the golf sim market can be overwhelming to newcomers. We can work with any budget, and our goal is to get you set up with the best possible equipment and software at the lowest possible price. We love to talk about golf sims, and love helping folks out however we can!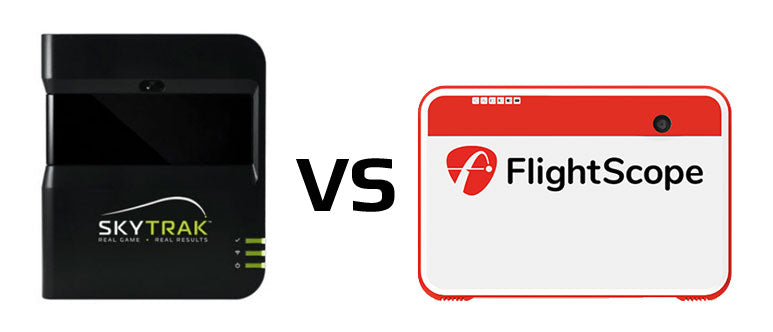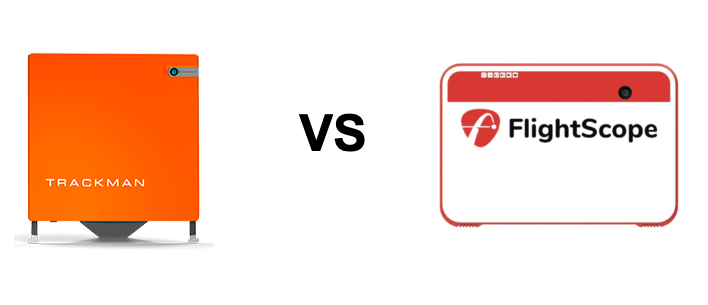 Launch Monitors
 The Trackman 4 and the 2023 Mevo+ have drastic price differences but both generate ball and club data using a doppler radar. Trackman is probably the most reputable launch monitor company in the w...
Read more