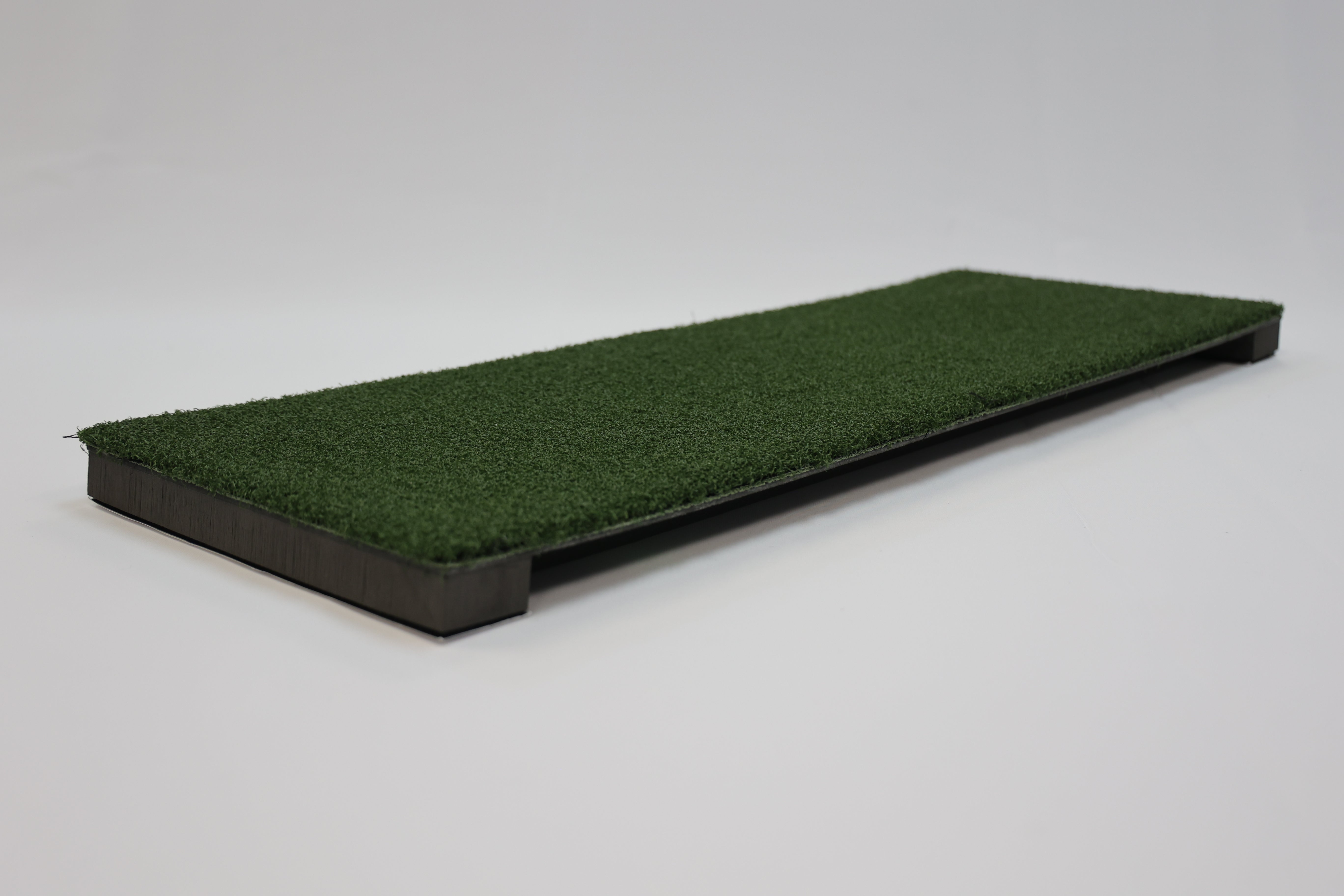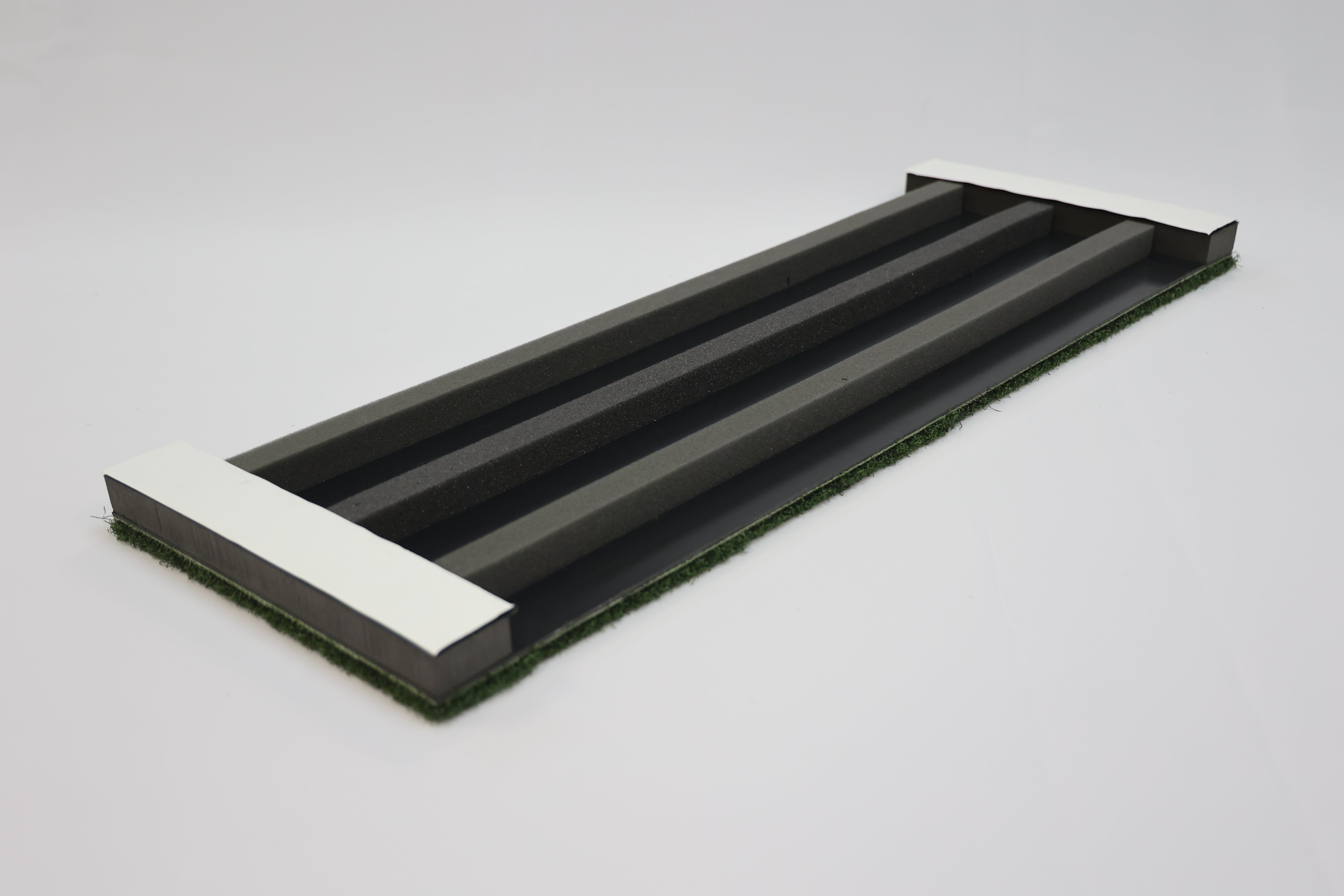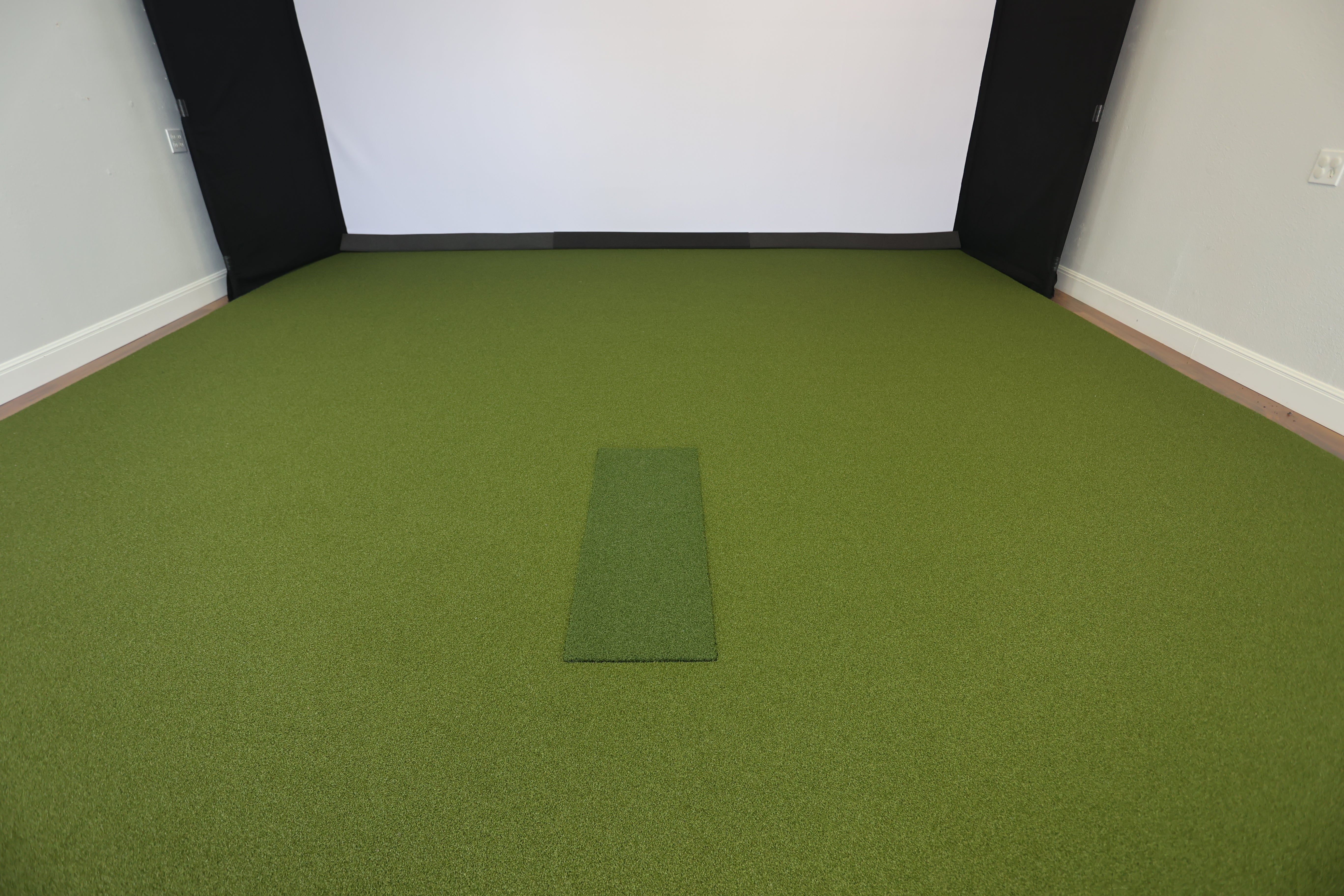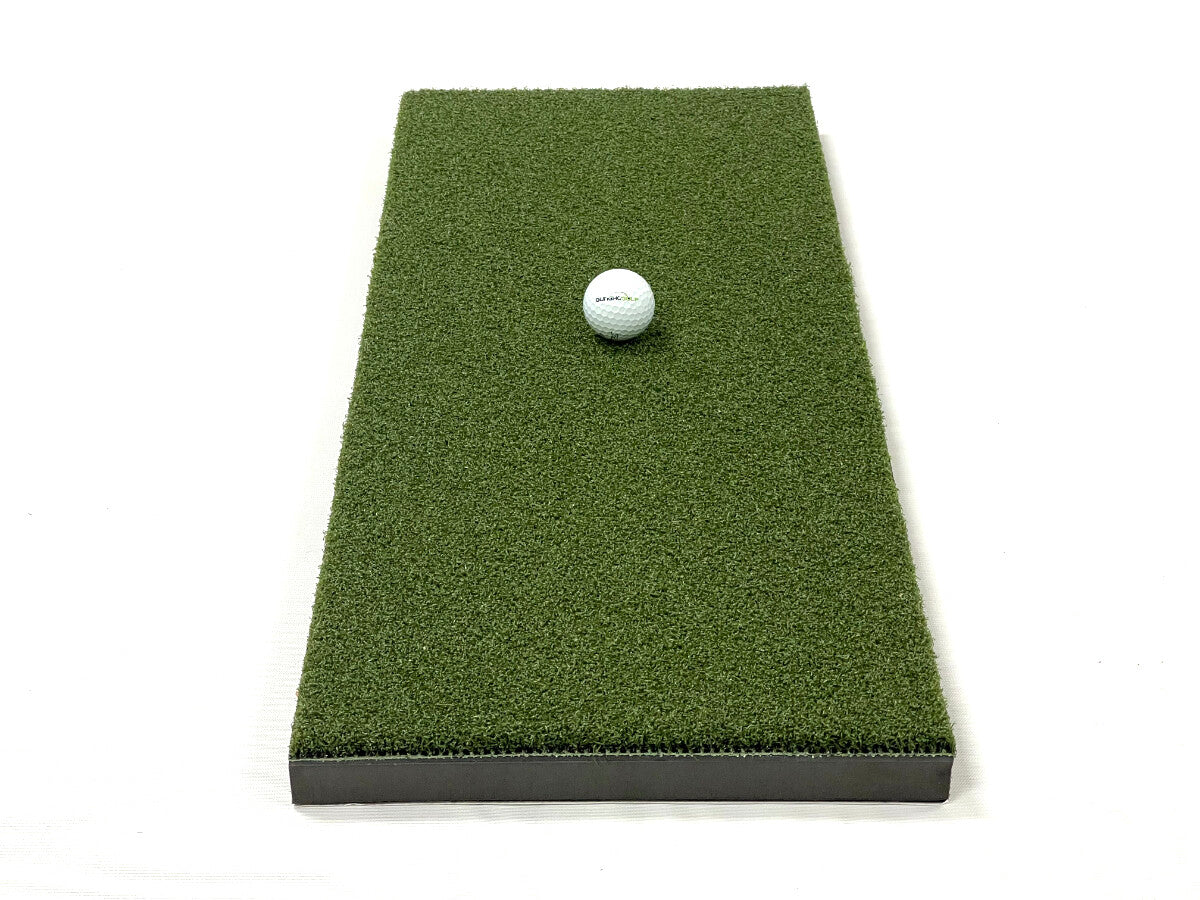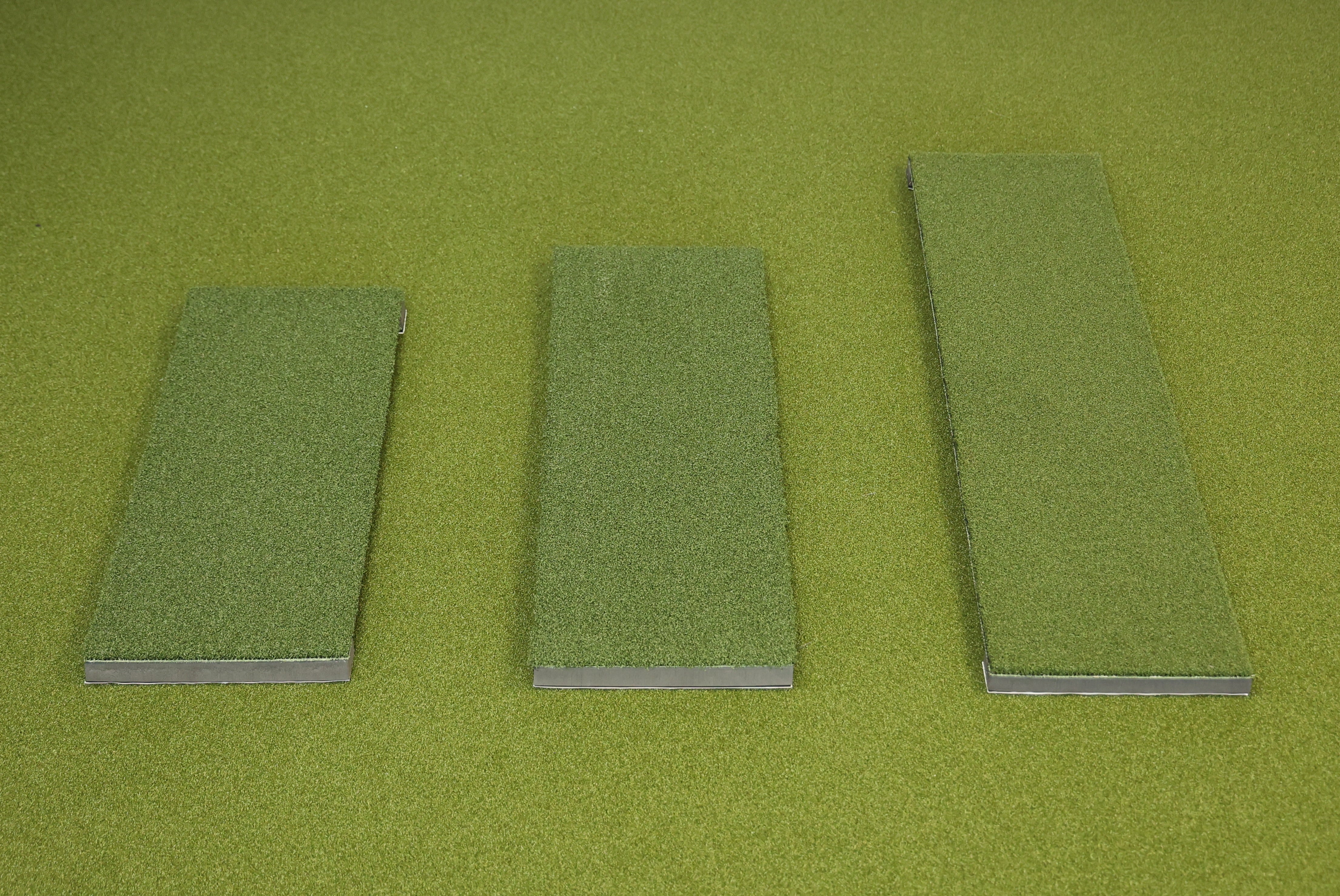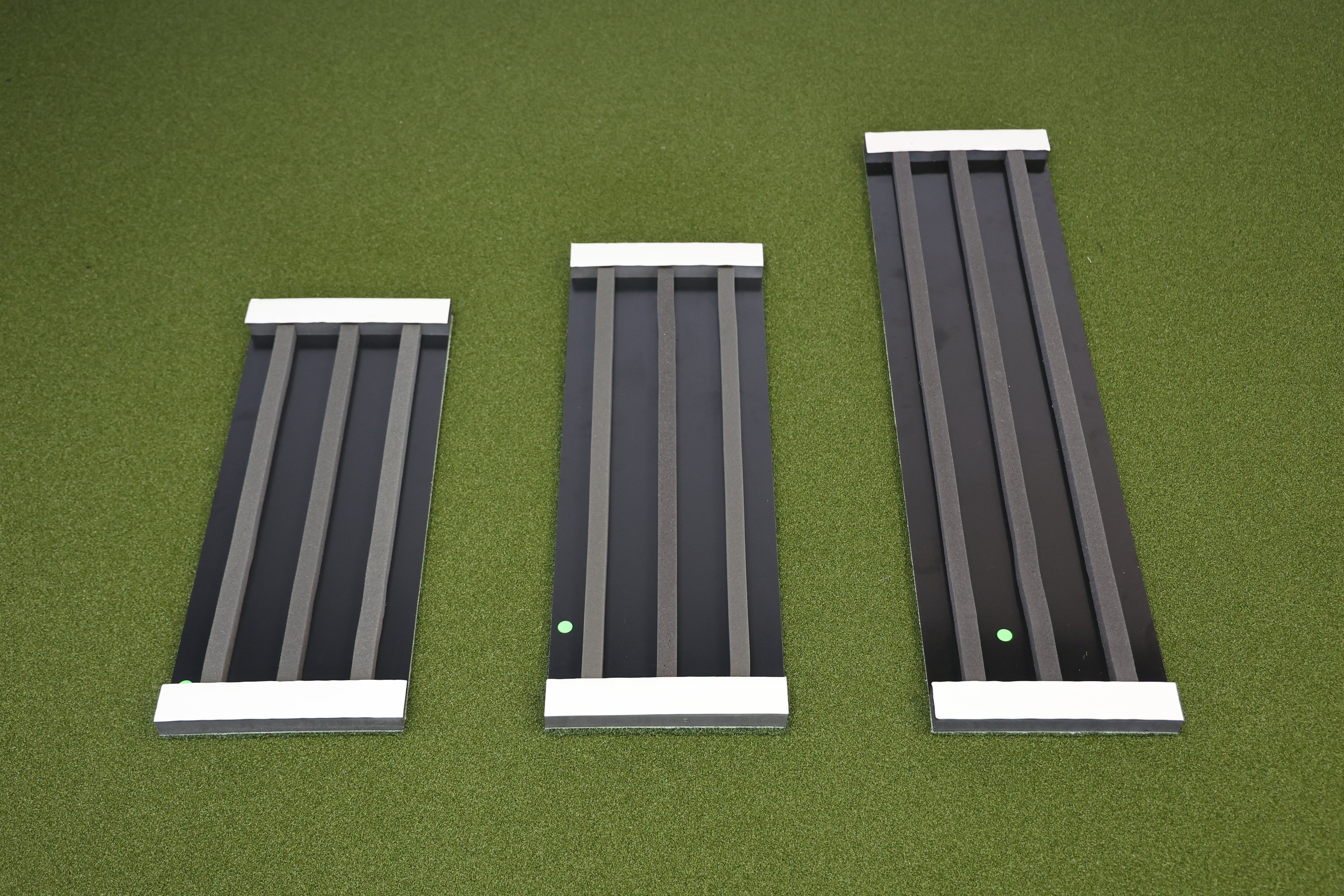 Holy Grail Hitting Strip - 12x35"
Sale price

$199.99
Regular price
(/)
---
IN STOCK -- SHIPS IN 1-2 DAYS
We designed our Holy Grail Hitting Strip to provide a realistic hitting surface, with real-world ball flights, while eliminating shock and stress to your wrists and elbows. The natural compression punishes distance on "fat" shots without punishing your joints. The Holy Grail is currently available at an introductory price for a limited time, so that we can get early feedback from customers.

It took us over a year of real-world testing and usage to come up with the right combination of materials (two types of foam, special adhesives, durable plastic base, and the right putting turf) for the Holy Grail. It is now the hitting surface we install for our high-end local client studios, and all those clients are thrilled with the results. We also use it in our demo/testing studio, and will use it in our upcoming commercial indoor golf facility.
Unlike some other injury preventing mats on the market, the Holy Grail gives you good feedback on fat shots - you'll feel and hear a difference when you catch it fat, because the club will descend below the ball and impact will be high on the face, and ball flight will be shorter by at least 20%. But it still protects you from injury as the thin putting turf surface won't grab and decelerate the club (club deceleration by grabby mats is what causes elbow and wrist injury over time).
It's designed to be cut into putting turf that is raised up with a 1" sublayer (Foamular or EVA foam tiles). The front and back supports come with 2" velcro that you can stick to the floor underneath to hold the strip securely in position. The strip measures exactly 12x30" - we recommend cutting the hole to 12.25x30" to have a tight fit front and back, and a 1/8" gap on each long side to allow the strip to cleanly deflect downwards on strike. The height of the hitting strip is 1 and 3/8s inch. (There may be slight variation on the height due to manufacturing limitations)
NOTE: If you plan to use this strip OUTSIDE of a stance mat, by itself on the floor, it will work - as long as the surface will securely hold the adhesive-backed velcro that comes with the strip. Bare or painted concrete should work fine.
The turf on the top is our Money Putt turf, so if you use it to cover the floor of your studio, the Holy Grail strip will be a perfect match: https://store.gunghogolf.com/GrassTex-Money-Putt-T.... Money Putt is the highest-quality turf we've found - it's extremely durable, stimps fast at 11, and is 100% nylon nap so won't leave any green marks on your club.
If you already have a cutout in your floor or another type of mat, contact us for ordering the Holy Grail in a custom size or depth.
We unconditionally guarantee the Holy Grail hitting strip for manufacturer defects for 12 months. If you aren't completely satisfied with it, send it back for a full refund.
Best for climate controlled rooms only.
Reviews of the Holy Grail Strip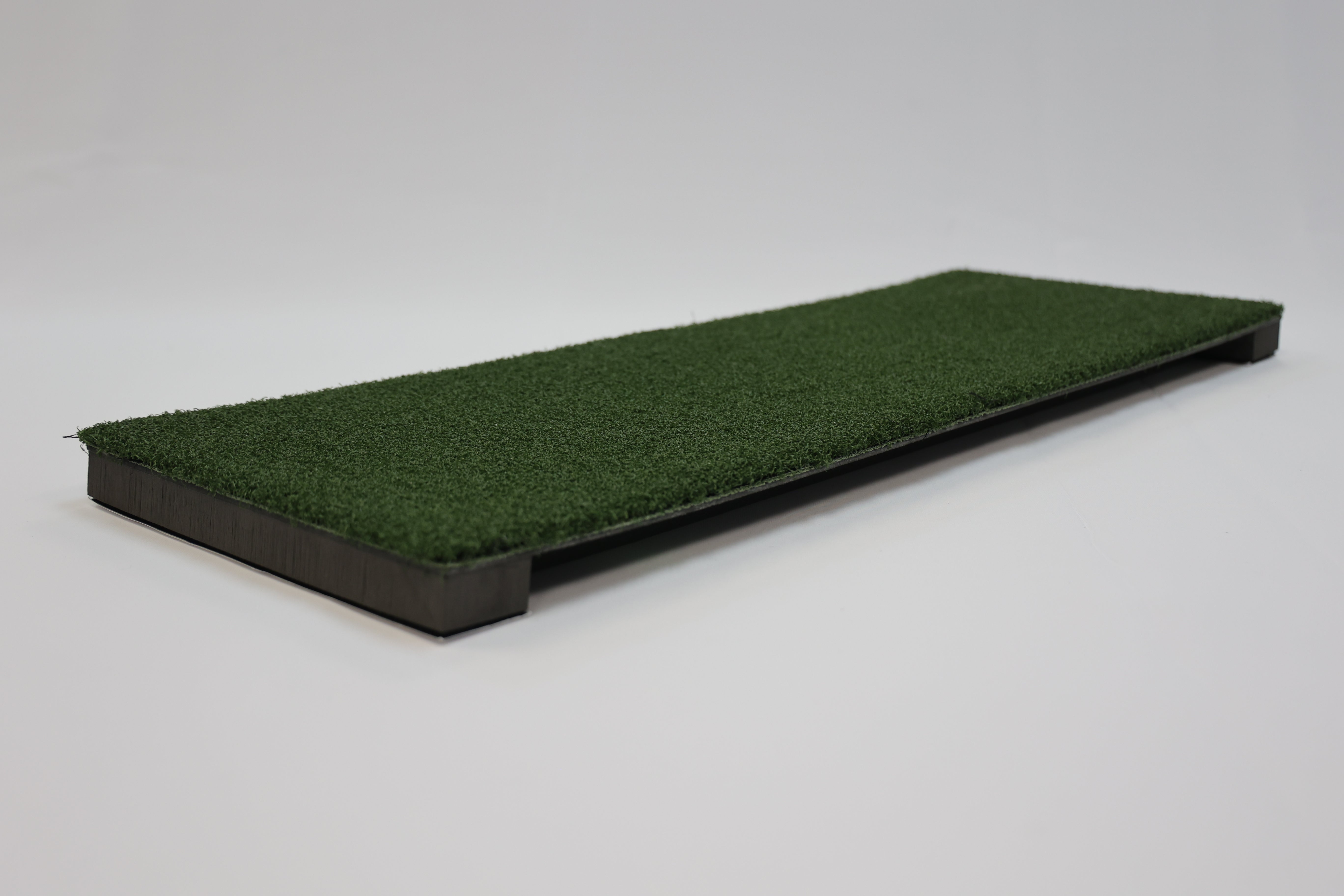 Holy Grail Hitting Strip - 12x35"
Sale price

$199.99
Regular price
Choose options