HOW TO HARD RESET YOUR SKYTRAK AND FIX CONNECTION PROBLEMS
If you're having trouble connecting your SkyTrak to your PC or device, follow these steps:
If you're using a PC, make sure you don't have any firewall or VPN settings potentially blocking SkyTrak's wifi signal. Try to turn off any firewall and VPN software. If the problem persists, UNinstall anti-virus software like McAfee or VPN software like NordVPN.
Unplug the SkyTrak unit from the wall if it's charging and turn it ON.
With the SkyTrak powered on, depress the reset button at the bottom of the SkyTrak (it's a tiny hole at the bottom of the largest threaded hole, which perhaps has a rubber cap over it) with a needle or small diameter paper clip until you feel it depress and all the lights turn amber. This should take about 10 seconds. Once the lights flash amber, release the button. The unit should now show solid red, solid red, solid green and be ready to get setup in direct mode.
If step 2 fails, you need to remove the SkyTrak from range of the wireless network. You can either go outside to get out of range or shut your wireless network off to accomplish this. Once out of range or network is off, repeat step 2.
Connect your device or PC to the SkyTrak WIFI, which should appear on in your list of available WIFI networks.
Once connected to SkyTrak WIFI, launch the application and give the unit a minute to register and connect in Direct mode.
You can now proceed to connect in Network mode (where both the SkyTrak and your device connect to your home WIFI network) or USB mode (the latter is more reliable). If you do not see your home WIFI network listed in the SkyTrak configuration screen, you can manually enter it. Make sure your home network is broadcasting on 2.4 GHz, not 5 GHz, and that the SSID and password do not have any special characters in them. Select the appropriate security protocol. If you don't know what it is, try WPA AES.
Once you setup your network manually, it should show up in the available networks list. From there, select it and accept. The SkyTrak should then migrate to network mode and you should be good to go.
DID THIS ARTICLE HELP YOU?
If so, please take a moment to show your appreciation by leaving a quick 5-star rating and review (optional) for us on Google Reviews: Yes, I'll do that!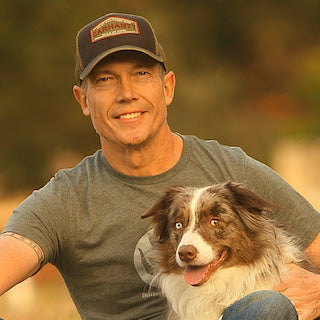 Ron Hornbaker, Founder & CEO
If you haven't yet purchased a launch monitor, or have questions with anything golf sim-related, text us at 512-222-2220 or email hello@gunghogolf.com with questions.
We know the golf sim market can be overwhelming to newcomers. We can work with any budget, and our goal is to get you set up with the best possible equipment and software at the lowest possible price. We love to talk about golf sims, and love helping folks out however we can!